December 31, 2016
Upcoming cars in India 2017
Every New Year gives us the perfect chance to start something new and fresh. Starting from listing our New Year resolutions to planning on realizing the dreams we dreamt ever since childhood. One such dream is purchasing a car. We have seen some great launches in the country in 2016. But the automakers still have some of the much awaited upcoming cars in India scheduled for launch in 2017. The launches that are lined up this year include a diverse portfolio of models in every segment, with good number of choices for everyone. Here are the top used car to go on sale in India next year and more to follow soon:
1. Maruti Suzuki Baleno RS: Its Baleno hatchback christened as Baleno RS was unveiled at the 2016 Auto Expo. It is undoubtedly one of the most anticipated cars among the upcoming cars in India. There is not much difference in the appearance of Baleno and RS versions. The major difference between the two comes fitted with the much awaited 1.0-litre Booster Jet, direct injection and turbo petrol engine. It has a 3-cylinder motor is capable of churning out 112bhp and develops a peak torque of 175Nm. The launch is expected to happen in January, 2017 with an expected price range of 9 lakh to 10 lakh INR.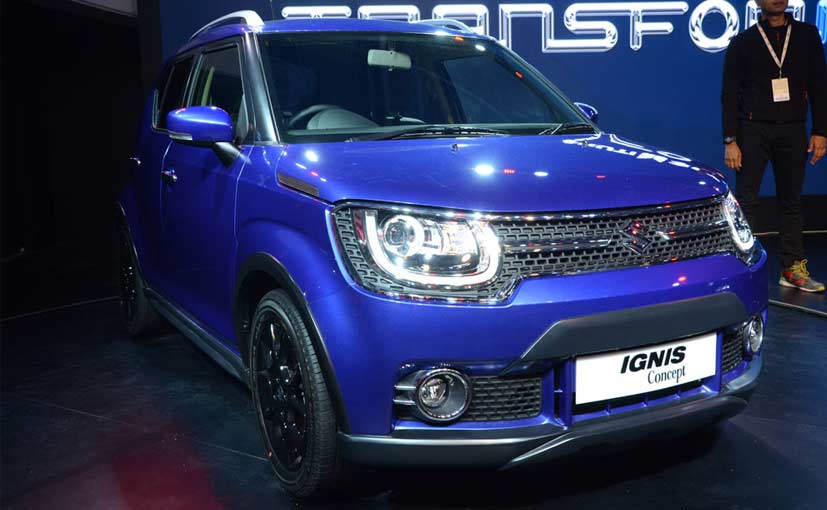 2. Maruti Suzuki Ignis: Another most awaited car with sub-compact crossover, Ignis, was also unveiled in the 2016 Auto Expo. Ignis is aimed on completely the Mahindra KUV100. The car features a heavily stylized front fascia and tall proportions which includes large U-shaped LED DRLs in the head-lamp units that are infused with the front grille. The expected price range is 6.5 lakh to 8.5 lakh INR. It might hit the roads in March, 2107.
3 New-Gen Hyundai Verna: Hyundai Verna has not received a generation upgrade for a while now in India. The automakers of Hyundai gave the car a facelift in 2015. They are now designing the new-gen model which is set to arrive in mid of 2017. The estimated price ranges from 10 lakh to 15 lakh INR. The 1.4 liter petrol engine and 1.6 liter diesel engine powered 2017 Hyundai Verna will produce a power between 98bhp and 120bhp. There is a six-speed manual and automatic transmission options though the automatic will be available on the 1.6 liter versions.
4. Tata Hexa: Tata is all set to create chaos in the people carrier market with its upcoming car – Tata Hexa in 2017, after the Tata Tiago in 2016. The outside of the the car looks to be a heavily reworked and better styled version of the Tata Aria. But its a whole new car in the mechanical aspects. The 2.2 liter diesel unit tuned for 154bhp and 400 nm of torque provides power. It has a six-speed manual gearbox. It might hit the roads in January 2017. There is a wide price range of 12 lakh to 18 lakh INR.is derived from a 2.2-litre diesel unit tuned for 154bhp and 400Nm of torque and is paired with a 6-speed manual gearbox.
Volkswagen Tiguan, Nissan X-Trail Hybrid, New-Gen Toyota Camry, Tata Kite 5, Tata Nexon, and 2017 Jeep Compass are other cars to look forward in 2017.